Website Development
A website is the most important digital asset a company can have. In fact, it's increasingly becoming the first impression for potential customers. It needs to inform, enlighten and entertain; it needs both style and substance. Our team has perfected the art of website development and design. With over 15 years of experience and 400 websites, we can help your business express its personality through easy navigation, eye-catching graphics, and professionally written content that improves SEO and engages the customer.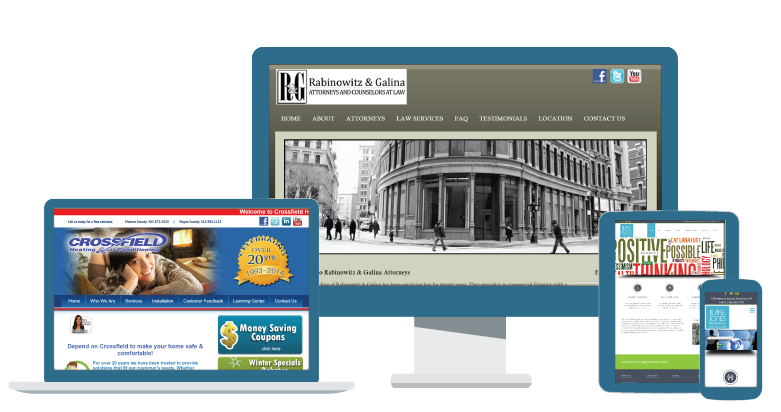 From strategy and development to design and execution, we will build and host websites of a world-class caliber, whether you're a major corporation or a locally-owned store. We are committed to delivering a great online presence at affordable prices, with a content management system that is easy to use.
Plan

Our team will work closely with you to ensure that the scope and design align with the company vision and company objectives.

Design

Our designers will provide a creative brief that outlines the direction of the color, branding, images, graphics, texture and other design influences based on feedback about your current site. The design will be shared with the client as the process begins.

Build

The building process focuses on the desired navigation, content development and images melded with the design. The initial structure is then shared with the client for feedback and collaboration.

Test

The site is tested for speed and to ensure all navigation, pages, and links are in working order. Our team will make any changes based on the test results.

Launch

Once the site is approved by the client, our team will ensure the basic SEO enhancements are complete. The test site will be turned off and the new site activated on the designated web address.

Ongoing Support

With the basic web hosting package provided, our team will be available for support and training on the content management system so the client can keep the site updated. For any troubleshooting, our team is ready to help.