PR & Reputation Management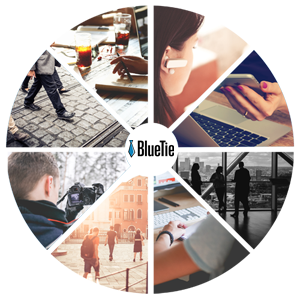 Public relations (PR) is the process companies use to communicate and connect with media, industry leaders, and customers. Hiring BlueTie as your extended PR agency can help you reach your target audience, cultivate a positive image, and create a strong relationship with those you serve.
In order to gain new customers and retain existing customers, your company must distinguish itself from the competition. Creating and maintaining a positive public image will strengthen both brand loyalty and consumer relations, supporting your marketing objectives and sales initiatives. The BlueTie PR team can help by crafting messaging on your behalf to targeted media and industry influencers -- presenting products, services and the overall operation in the best light possible.
Implementation of publicity strategies and campaigns

Reputation management on sites such as Yelp, Google and Trip Advisor
 

Production of presentations, press releases, articles, leaflets, 'in-house' journals, reports and publicity brochures
 

Management of inquiries from the public, the press, and related organizations
 

Brainstorming of new promotional opportunities and current PR campaigns progress
 
We will cater our PR and reputation management services to better suit your business's needs.