Search Engine Optimization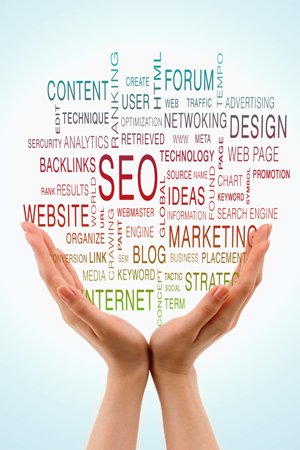 Search engine optimization (SEO) is the single most successful way to organically increase a website's position in a Google search. It consists of a website's ranking on search engines such as Google, Yahoo and Bing. Your ranking directly impacts website traffic. A higher placement in organic search results increases the likelihood of visitors to your site.
Our approach to SEO is based on the philosophy that "content is king." We are focused on improving your organic SEO for long-term results. It starts with an extensive analysis of your business's current SEO, including where you rank among competitors.
Together we will develop and execute a plan to dramatically improve your business's SEO.
Blogging

Our team of award-winning writers will research topics, generate blog posts, tag keywords, and monitor responses on each post. The goal of our service is to use your brand's voice to position you as a thought leader and industry expert through communications that educate customers on key topics. Our team will incorporate back-links to relevant content on your website to support SEO. With engaging writing and strategic precision, the blog posts will serve as subtle calls-to-action; and promote key messaging and core values of your business.

Content Writing

We will rewrite or create new content, with a focus on adding links and tagging keywords to improve SEO. Our writers will research important topics and capture the essence of the company's voice, ensuring all content is cohesive and to the point.

Google Remarketing Ads

Google Remarketing allows exposure of ads to those who have previously visited your website or used your mobile app. When people leave your website without buying anything, for example, remarketing helps you reconnect with them by displaying relevant ads as they browse the web, as they use mobile apps, or as they search on Google.
Dynamic remarketing takes this to the next level by including the products or services that people have viewed on your website within the ads. When dynamic remarketing takes additional steps, such as adding custom parameters to your website's tag and creating a feed, it can deliver customized, higher-performance ads.
BlueTie's remarketing services consist of the following:
Creating a Google AdWords account and 3-6 dynamic banner ads.
Setting up a remarketing list and goals in the Google Analytics account. The Google Analytics account will be linked to an AdWords account.
Procuring phone numbers to track call-ins from ads, providing login information to access data any time.
Using the call tracking feature (with optional recording) and Google Analytics to quantify how many emails and phone calls were generated from the advertisements.