Robert Doty, President & CEO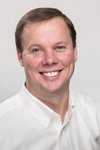 Robert assumed the role as head guy in 2012, drawing on more than 25 years of industry experience and holding various positions in customer service, IT and engineering since joining BlueTie in 2008. His focus? To deliver extraordinary results. Under his leadership, BlueTie has concentrated on business and technical process re-engineering, automation and optimization. Prior to BlueTie, Robert worked at Xerox for 13 years in engineering management and has experience in market analytics from his time at Excellus BlueCross BlueShield. He earned his M.B.A. from the Rochester Institute of Technology and his B.S. in Computer Science from the State University of New York at Utica. Robert lives with his wife and two sons and enjoys hunting, fishing, golf, billiards and bowling.
John Crosier, Software Engineering Manager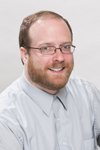 John started his career writing embedded firmware for Bosch Security Systems before joining the BlueTie team in 2005.  Since then, he has been involved with maintenance engineering focused on improving the customer experience. His passion? Developing new products and services to meet customer needs. John holds a B.S. degree in Computer Science from the Rochester Institute of Technology. When he's not inventing things, he is a musician, father and burrito enthusiast.
.
Maureen (Mo) Piles, Operations Manager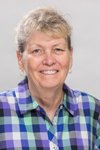 With over 20 years' experience in traditional and entrepreneurial leadership roles, Mo keeps BlueTie humming. She spent a majority of her career in Human Resources at Natapow Management, and as co-owner of Express Personnel, a career placement service. Her goal? "To exceed customer expectations, every day!" When she's not at work, she is authoring children's books. Check out her latest: "At Least That's What I Thought."
John (JJ) Jessen, Systems Administrator
John started his career at Kodak in the Copy Products Service group and later worked as a developer in the Software Engineering group where he became Sr. Software Engineer.  John has over 15 years of LINUX/Solaris software development and Systems Administration experience on products including high speed printers from Eastman Kodak Company, Space borne imagers at Harris (Google Earth) and web- based data analysis software at Boeing and Time Warner Cable. He has a passion for delivering unique solutions for challenging needs.  John is also an exempt member of the Chili Fire Dept., Inc., where he has served as a volunteer firefighter for more than 30 years. He lives with his wife, and has two daughters and a granddaughter.